Hiking topics other than hikes. Gear, whining about laws, whining about corporations, whining about myself.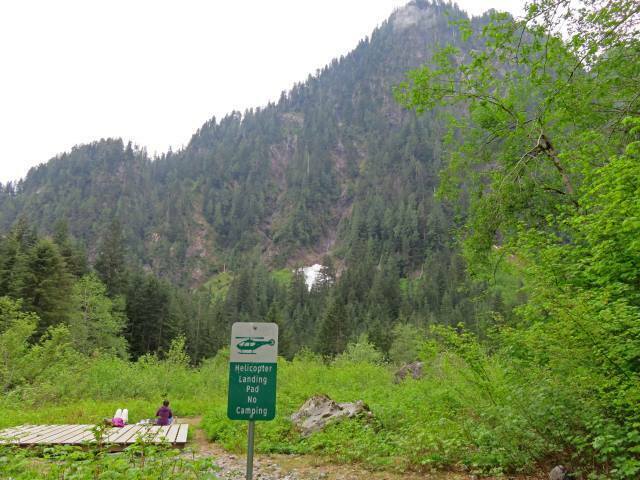 My Victoria Day long weekend was spent at Golden Ears Provincial Park near Maple Ridge, British Columbia. I'll diarise about that another time; suffice to say it was a bust. There were clouds and bugs but most of all there was a crowd; a happy, rowdy pain-in-the-ass. At a spacious campground 45 minutes from the nearest parking lot people gave up and went home by three in the afternoon. The survivors seemed like nice people; the problem is that they were there. Enjoying the outdoors in their own way so, just by being around, we made that enjoyment a bit less for each other.
This was obviously going to happen. Golden Ears is a popular park, being gorgeous, easy to access and getting easier, and possessed by that enormous mass popularity of many local nature spots. Golden Ears, like Garibaldi and Alice Lake and oh God I'm going to stop listing them before I get depressed, is going to be too popular to be fun a lot of the time. The same applies for many day-hiking spots in the Vancouver area, and here I'm particularly thinking of the Lynn Canyon Suspension Bridge and the beautiful Quarry Rock viewpoint. The /r/Vancouver Reddit thread on Quarry Rock Victoria Day gave me all the bad feelings. And, going not that much further afield, the world-famous West Coast Trail is renowned as a hotspot for all the bad things the phrase "world-famous" implies in hiking culture.
Of course, backpacking in Golden Ears is an immensely popular overnight experience, so there is a cost attached. That cost is, um, $5 a night. Paid, by the way, essentially on the honour system.
Ben will hike to your inbox! New posts and nothing else.